Overview
There are two types of flatfeet. Flexible flatfoot means that the foot has some arch, even if it only appears when the person flexes the feet or stands on the toes. This is a normal condition that is generally painless and does not require treatment. Stiff, inflexible, or painful flatfoot is an abnormal condition and may indicate a bone abnormality in the foot, a disease, or an injury. Flatfeet are a normal condition in infants and toddlers. This is partly the result of fatty deposits along the bottom of the foot that go away as the child grows. It is also because the ligaments in the foot have not fully developed. Flat-footedness in children is generally painless and does not interfere with walking or activity. In fact, as children learn to walk, the soft tissues in the foot tighten and form the arch. Most children develop arches by late childhood. When flatfeet continue into adulthood, most cases are considered normal. Incidence of flatfeet in the general population is unknown.
Causes
As children grow, their legs will experience developmental changes that can result in excess flattening of the arches with weight bearing. One example is genu valgum, or knock-knees, a usually normal, temporary condition in children at different stages of growth. A tight calf muscle or Achilles tendon can also contribute to a flat foot. Many children will experience tight calf muscles as they go through growth spurts. Conditions that are present at birth and are often diagnosed early include: metatarsus adductus, calcaneovalgus and congenital vertical talus. Tarsal coalitions are congenitally fused foot bones that cause a rigid flat foot often associated with painful muscle spasms. This type of flat foot is usually diagnosed later in childhood or in adulthood. Any condition that causes loose ligaments can result in a flat foot or lower-than-normal arch. Ligaments are bands of tissue that connect bones to each other and have an important role in giving form to foot arches. An example of a condition that causes loosening of ligaments is pregnancy, where normal hormonal changes relax the ligaments. Diseases that cause loose ligaments include Ehlers-Danlos syndrome, Marfan's syndrome and rheumatoid arthritis. If one leg is longer than the other, one foot may be flat in relation to the other to compensate. Usually the foot on the longer limb will have a flatter arch in an effort to shorten that limb, balancing-out the unevenness. Leg length inequality can be caused by spinal abnormalities such as scoliosis. It can also be due to an actual difference in length of one leg bone compared to the other.
Symptoms
Most people do not exhibit any symptoms of flat feet, but if the condition is due to an underlying problem, symptoms can include foot pain, mainly in the arch or heel areas, difficulty standing on tiptoes, swelling that occurs on the inside of the ankle, pain in the calf, knee, hip, or lower leg area, both feet lie flat on the ground with no gap, Shoes may not fit properly, heel may tilt away from the midline of the body more than usual, absence of foot arch when standing. If you are experiencing these symptoms and have flat feet, you should consider seeing your doctor or a podiatrist immediately for an examination.
Diagnosis
Diagnosis of flat feet or fallen arches can be made by your health practitioner and is based on the following. Clinical assessment involving visual gait assessment, as well as biomechanical assessment. A detailed family and medical history. A pain history assessment determining the location of painful symptoms. Physical palpation of the feet and painful areas. Imaging such as MRI or x-ray can be used by your practitioner to assist in the diagnosis.
Is flat footedness genetic?
Non Surgical Treatment
The treatment your podiatrist recommends will depend upon the trouble and pain you?re experiencing. Custom shoe inserts (orthotics) are most often recommended and are quite effective. Stretching exercises to loosen and strengthen the supporting tendons may also be recommended. Orthotic devices or bracing. To give your arch the support it needs, your foot and ankle surgeon may recommend an ankle brace or a custom orthotic device that fits into your shoe to support the arch. A short-leg cast or boot may be worn to immobilize the foot and allow the tendon to heal. Ultrasound therapy and stretching exercises may help rehabilitate the tendon and muscle following immobilization. Nonsteroidal anti-inflammatory drugs (NSAIDs), such as ibuprofen, help reduce the pain and inflammation. Your foot and ankle surgeon may recommend changes in your footwear.
Surgical Treatment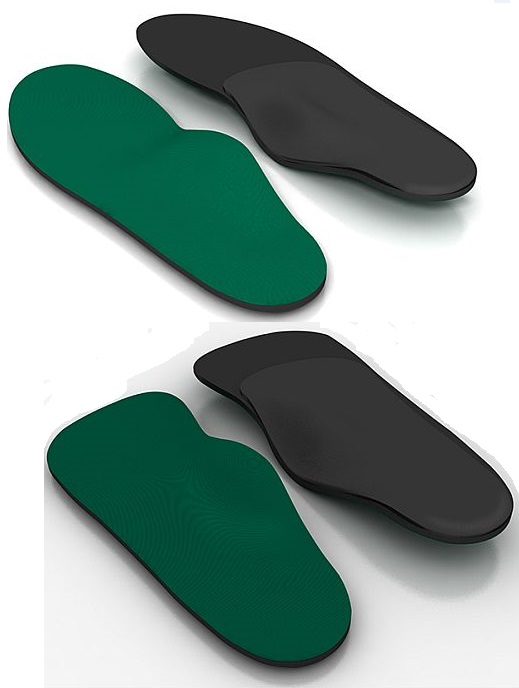 Surgical procedures for flat feet vary depending on the root cause of the condition. Surgical correction to control pronation may include bone implants or Achilles tendon lengthening. Tendon transfer, which is a procedure to re-attach a tendon to another area of bone, may also be used to reduce pronation and improve foot function.
Prevention
Flat feet or Fallen Arches cannot be prevented due to congenital of nature or from underlying disease process; however, painful symptoms and future pathology from Flat Feet or Fallen Arches may be prevented by the following. Continue to wear your orthotics for work and exercise to provide stability and maintain function of your feet. Footwear. Continue to wear supportive shoes to maximise the function of your orthotic and prevent excessive movement of the joints in your feet.
After Care
Time off work depends on the type of work as well as the surgical procedures performed. . A patient will be required to be non-weight bearing in a cast or splint and use crutches for four to twelve weeks. Usually a patient can return to work in one to two weeks if they are able to work while seated. If a person's job requires standing and walking, return to work may take several weeks. Complete recovery may take six months to a full year. Complications can occur as with all surgeries, but are minimized by strictly following your surgeon's post-operative instructions. The main complications include infection, bone that is slow to heal or does not heal, progression or reoccurrence of deformity, a stiff foot, and the need for further surgery. Many of the above complications can be avoided by only putting weight on the operative foot when allowed by your surgeon.